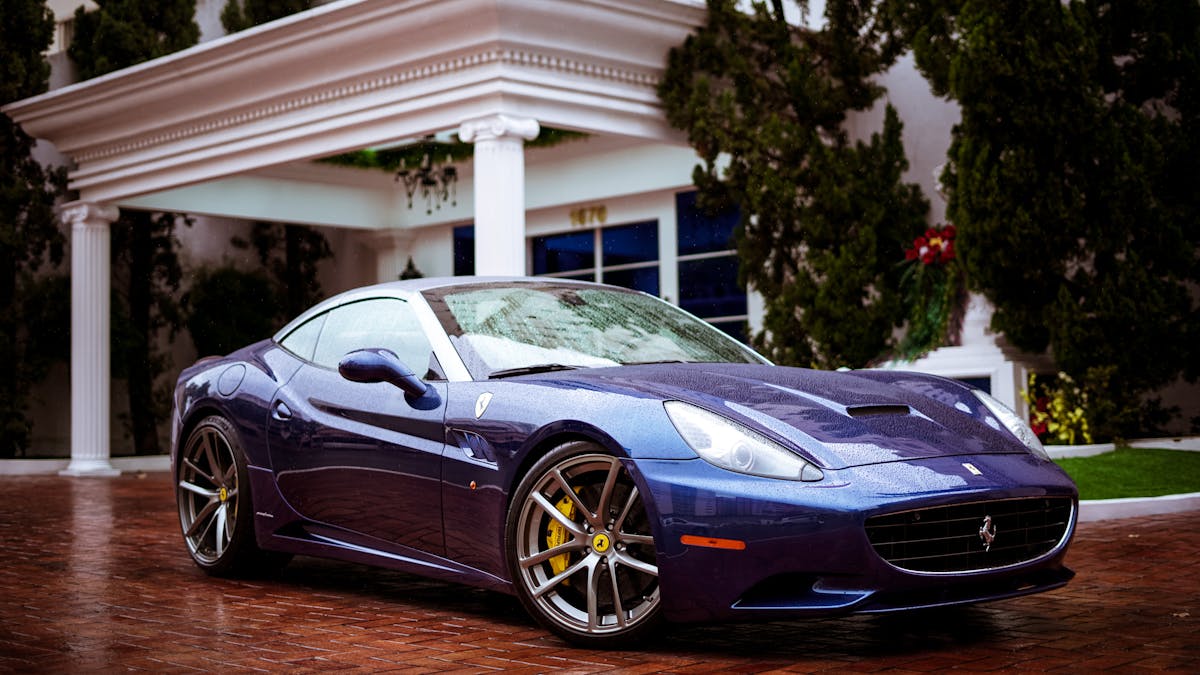 For those who love the world of RC hobby, keeping your rc car properly cleaned is essential to ensure maximum performance and longevity. Weather conditions aren't always ideal when it comes to off-road cars, as they tend to accumulate a significant amount of dirt and moisture during their operation. For this reason, knowing how to clean your rc car quickly and efficiently can help keep mechanical parts running smoothly.
It's important to keep in mind that dirt binds moisture, which can be damaging to both metallic parts and electric components. Cleaning plastic parts wearing out from loose dirt or stuck fast particles will also extend the life of your rc car significantly. Using abrasive specially made for plastics and avoiding cleaning agents directly on electric components are pro tips that will protect the bearings generally found in hinge pins, driving shafts, and bare metal surfaces.
Before starting the cleaning process, it's recommended to remove the rear wing and suspensions for easier access. In dusty environments, compressed air is helpful for loose dirt while a cloth dampened with water or a suitable cleansing agent will take care of tougher stains. Wd40 oil or graphite grease is perfect for moving parts such as hinge pins after they have been serviced at least once a year before driving season starts or moving indoors. Remember that cleaning affects not only the look but also the performance of your rc car brand!
Discovering the Best RC Car Brands for Your Driving Needs
When it comes to finding the best RC car brand for your driving needs, there are plenty of options to choose from. From the high-performance FX Engines and Tekno RC to the versatile Team Corally and Element RC, each brand has its own unique selling points. For those looking for specialized racing vehicles, brands like Capric Racing, HB Racing, and TQ Racing offer top-of-the-line models designed specifically for competitive racing.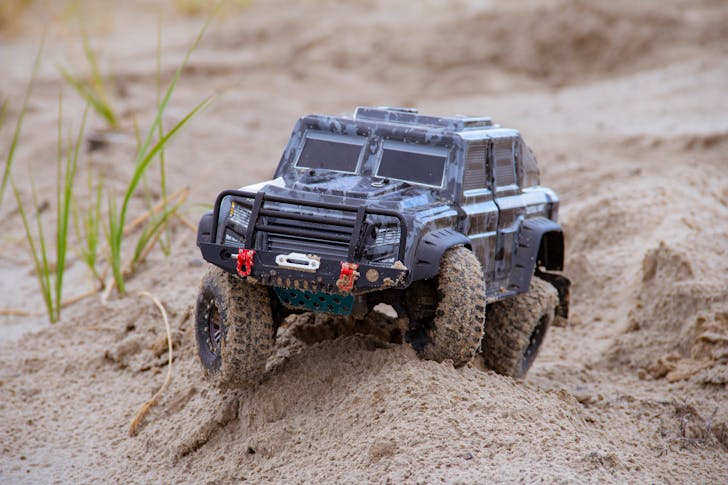 If you're looking for durable off-road vehicles that can handle rough terrain, brands like Dusty Motors and Roc Hobby are great choices. Both offer rugged designs that can take a beating without sacrificing speed or maneuverability. And for those who want superior grip on any surface, Mighty Gripper tires from Louise RC are a must-have.
Whatever your driving needs may be, there's a brand out there that can meet them. HPI Racing, Mon-Tech Racing, and Gens Ace are just a few more examples of reputable RC car brands with impressive lineups. So don't settle for less – do your research and find the perfect brand for you!
Effortless Ways to Pay and Efficient Shipping Updates
When it comes to buying an RC car, it's important to find a seller that offers effortless ways to pay and efficient shipping updates. Many sellers now ship globally, including countries such as Austria, Belgium, Bulgaria, Cyprus, Czech Republic, Denmark, Estonia, Finland, France, Germany, Greece, Hungary, Ireland, Italy, Latvia, Lithuania, Luxembourg, Malta,Netherlands Poland Portugal Romania Slovakia Slovenia Spain and Sweden. Some even extend their shipping to the United Kingdom,Norway,Turkey and Switzerland.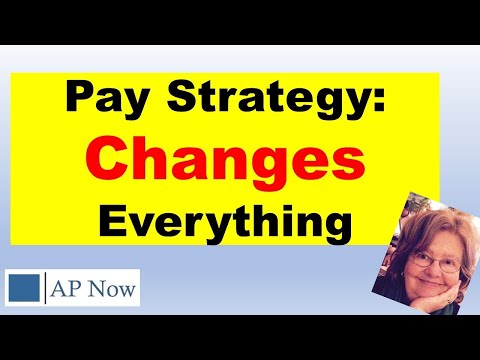 To make payment easy for customers in any location around the world,sellers accept PayPal credit card payments as well as other forms of payment services. This provides flexibility and convenience while ensuring that the transaction is secure. With web bank services available from companies like Finnish Paytrail Oyj (Paytrail Oyj business-id 2122839-7), buyers can complete transactions with ease.
Efficient shipping updates are also crucial when purchasing an RC car. Buyers want to know where their package is and when it will arrive. Sellers should provide updates throughout the shipping process so that customers are always informed about the status of their package. By offering effortless payment options and efficient shipping updates for global delivery areas,the buying experience is made easier for customers around the world!
Why Regular Driveshaft Maintenance Shouldn't Slip Your Mind
Proper maintenance of your RC car is crucial to ensure its longevity, and one critical aspect that should never be overlooked is the driveshaft. The driveshaft, including cvd drives, dogbones, drive pins, and center couplings, are considered wear parts that need regular attention. Proper maintenance includes keeping them clean and lubricated with fresh thick grease to avoid lost due to contaminated grease.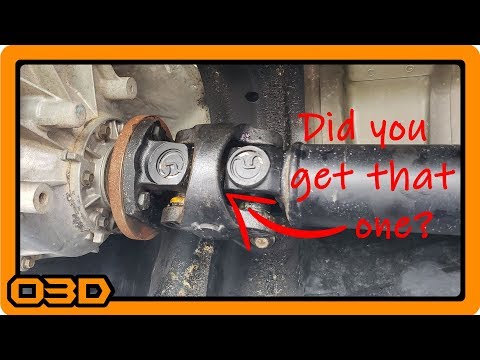 In addition to replacing lubricants regularly, it's important to check for wear on these parts. If you notice wear or any looseness in the set screw or thread locker, it's time to address these issues before they cause further damage. To properly inspect the driveshaft, you may need to disassemble parts of the car.
Ignoring regular upkeep of your driveshaft can lead to costly repairs or even replacement. When these parts wear down, they can cause problems with handling and performance as well as potentially damaging other components of your RC car. So don't forget: check for wear and add fresh grease often for a well-maintained RC car that will run smoothly and perform optimally every time you apply power!
Defective parts and Warranty Issues
Defective parts and warranty issues are a rare occurrence when it comes to RC cars. However, if you encounter any problems with your car during normal usage or larger tumble properly, don't worry! Most manufacturers offer warranty policies that cover material faults and defects for 3-12 months after purchase. To ensure an excellent customer experience, always have a good understanding of the products manual and follow the instructions on how to use things properly.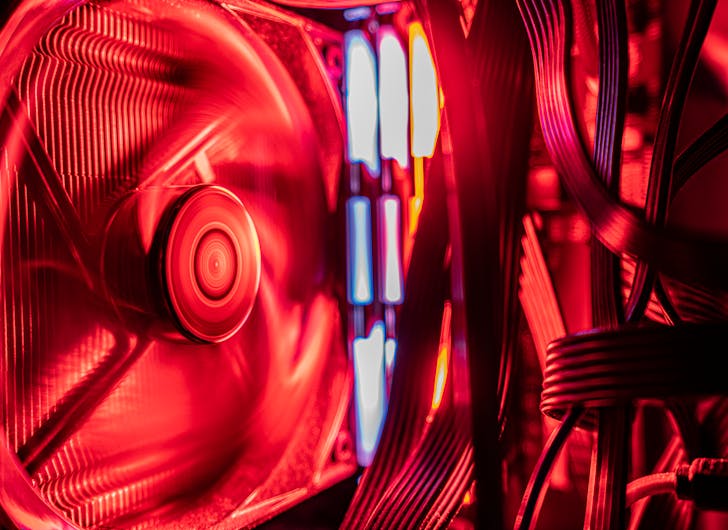 If you do find yourself in need of a replacement part or exchange products due to a material fault or broken item, most RC car manufacturers have great tools available to assist you. Some may even have modified connectors changed out for free! Always remember that warranty policies differ from company to company, so be sure to read up on what your specific policy entails.
At the end of the day, customers feel reassured when they know that they can rely on excellent service from their RC car provider. If any issues arise with arrived products or defects within the warranty period, simply reach out to their customer support team for assistance. With proper care and attention, your RC car will provide lots of fun and enjoyment for years to come.
Learn How GLS Can Help You Estimate Shipping Times Easily!
GLS is a leading logistics company that can help you estimate shipping times easily. They offer international GLS parcel services to neighbouring states, Baltic countries, and even distant European countries. With their standard delivery time of 72 hours, you can rest assured that your package will reach its destination in no time.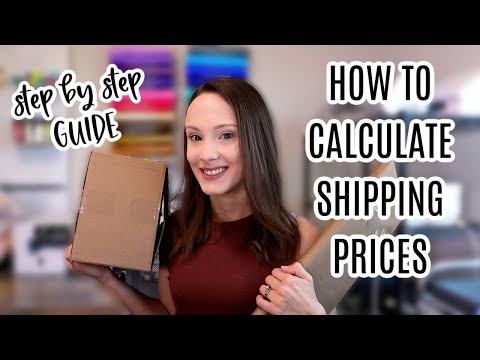 If you're shipping to remote areas or international destinations, the GLS shipping time may take longer than the standard 72 hours. However, they provide a rough estimate of 1 week for these deliveries. You can find estimated delivery times noted on their website, or by calling their customer service team. To ensure accuracy, GLS has collected statistics on average delivery times for each area they serve. So if you're looking for a reliable logistics partner with fast and efficient service, look no further than GLS!
Important Reminder: Never Neglect Your Differentials
When it comes to rc vehicles, proper maintenance is essential. One of the most crucial components that require regular maintenance is the differential. Ball differentials are the most common type found in rc cars, and they are precisely designed parts that allow for smooth power transfer between the vehicle gears. Neglecting your differentials can lead to missing teeth, gritty gears, or potentially worse problems.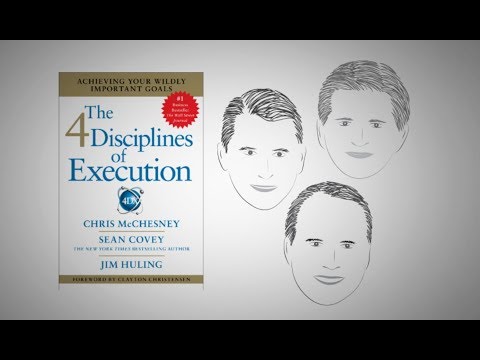 Proper preventative maintenance requires complete disassembly of the differential housing so that all components can be cleaned and examined closely for signs of excessive wear. The ball diff is made up of individual balls that ride in grooves within the differential housing opening. These diff balls generally need to be replaced periodically with a differential rebuild kit along with fresh differential grease to ensure smooth operation.
The good news is that maintaining your differentials is a simple process that requires fewer parts than other components like slipper clutches or car bearings. Periodic cleaning and fresh lubricant will help ensure smooth, grit-free movement of these critical parts. So don't neglect your differentials - take the time to give them the proper attention they deserve!
Discover DHL and UPS delivery timeframe estimations
Discovering the delivery timeframe estimations for DHL and UPS is crucial when ordering your rc car parts. Both companies offer fast and reliable shipping options to ensure you receive your items on time.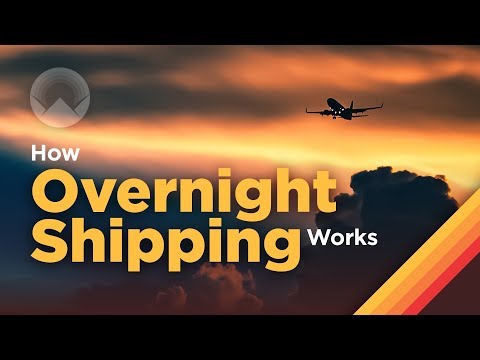 UPS Express is one of the fastest delivery options available, with next-day and 2-day delivery services. DHL also offers 1 day and 2-day door services for those who need their parts quickly. Additionally, both companies offer pickup points for added convenience. By entering your shipping information on their websites, you can get a precise estimate of when your package will arrive. Knowing these delivery timeframe estimations will help you choose the best shipping option for your rc car needs.
Protect Your RC Vehicle: Never Give It a Soapy Swim
As an RC vehicle owner, you must be careful with how you clean your car. Water is not always the best cleaning solution for your vehicle as it can damage some of its parts. Water is considered the universal solvent simply because it dissolves or disperses almost everything, including foam tires and water-soluble paint.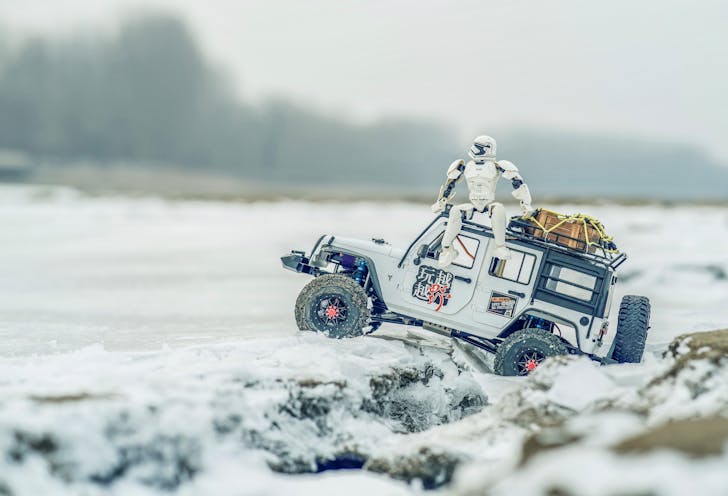 Don't give your RC vehicle a soapy swim. Instead, use compressed air canned or air hose variety to blow off accumulated water and dirt from the metal parts before drying it out completely. This way, you will avoid rust formation and other unwanted outcomes that could ruin your beloved car.
Cleaning bodies of cars have become more efficient in recent years, and getting good cleaning supplies is a great tool to keep your RC vehicles in top shape. However, make sure that the cleaning supplies are safe for your car's metal parts and avoid using ingredients that don't belong there. Taking care of your vehicle properly will ensure its longevity and keep you entertained for many years to come.
Returning Your Item? Here's Where to Send It
If you find yourself needing to return an RC car, it's important to know where to send it. Prior notice is key when returning items, so make sure you contact the seller or manufacturer before sending anything back. This will ensure that the return process goes smoothly and your refund or replacement can be processed in a timely fashion.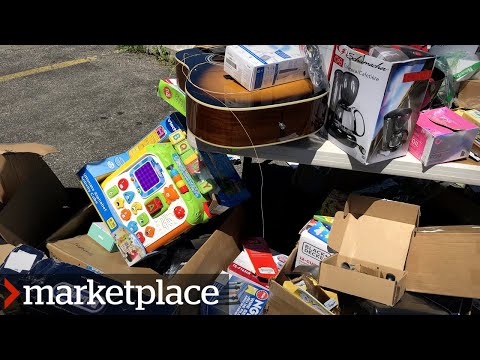 Once you have received confirmation on where to send your item, be sure to package it securely and include any necessary documentation such as a receipt or return form. Follow the instructions provided by the seller or manufacturer and make sure to use a reliable shipping method with tracking information. By returning your RC car properly, you can ensure that any issues are addressed quickly and efficiently.
1. Language
Properly operating an RC car requires a basic understanding of the language used in the hobby. Terms like "throttle," "steering," and "trim" are essential to controlling your vehicle. Learning this language will make it easier to troubleshoot issues and improve your driving skills, making for a more enjoyable experience overall.
2. Currency
When it comes to buying an RC car, currency is a crucial factor to consider. Make sure you set a budget and stick to it so you don't end up overspending. Research different models and compare prices to find the best value for your money.
3. My account
"My account" is an essential feature for any RC car enthusiast. This section allows you to track your orders, view your purchase history, and update your personal information. With order tracking, you can keep tabs on when your new upgrades will arrive, so you can plan the perfect weekend of racing. Sign in to "My account" today and make sure you're getting the most out of your RC car hobby!
4. Customer service
When it comes to purchasing an RC car, customer service is key. From answering frequently asked questions to providing delivery terms and payment methods, a good company should have clear policies in place. A solid refund policy and privacy statement are also important factors to consider. And for the true enthusiasts, club sponsorship opportunities can enhance the overall experience.
How Quick Customer service Affects Your Experience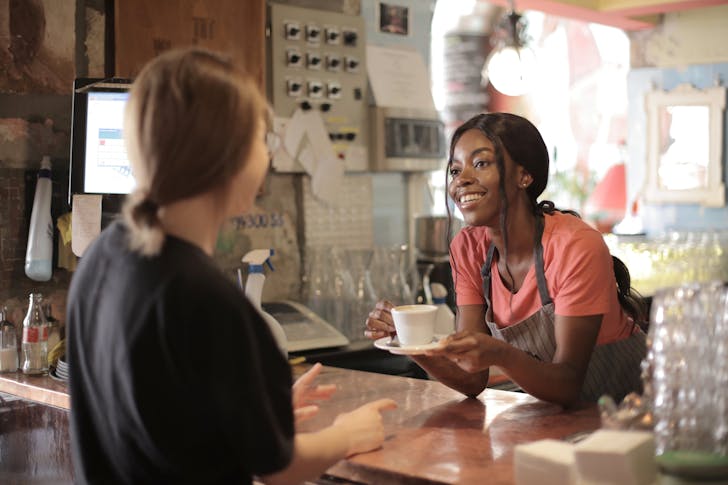 When it comes to RC cars, having good customer service is essential. Quick and efficient customer service can greatly enhance your experience with the product. If you have any questions or issues with your RC car, a reliable customer service team can answer emails every day, including late evenings and even on Christmas Eve. However, if you are dealing with a slower customer service team or one that struggles to answer questions or deal with shipping-related issues, it can greatly diminish your enjoyment of the product. To ensure that you have a positive experience with your RC car, make sure to read through the company's website thoroughly, including relevant pictures and information about their structured email system and proper sentences used in communication.
Discover the Rules: Your Guide to Understanding Our Policies
When it comes to purchasing and using RC cars, it's important to understand our policies before making any purchases. We offer a variety of products listed on our website, including German, French, and Spanish models with different stock numbers for each item.
It's also important to note that prices may vary depending on your destination country and some products include day exceptions. Prior notice will be given if there are any changes to our policies, so make sure you read through everything carefully before placing an order.
Frequently Asked Questions
How to clean a dirty car?
To clean a dirty car, start by rinsing off loose dirt and debris with a hose, then use a car-specific soap and a wash mitt to scrub the exterior. Dry the car with a microfiber towel and finish by cleaning the windows and tires.
What are the best tips for repainting your RC car body?
The best tips for repainting your RC car body are to wash and dry it thoroughly, prime the surface before painting, use light coats of paint to avoid drips and runs, and let each coat dry completely before applying another.
When should I Clean my RC car?
It is recommended to clean your RC car after every use, especially if it has been driven in dirty or dusty conditions. Regular cleaning will help extend the life of your car and ensure optimal performance.
Can you paint an RC car?
Yes, you can paint an RC car. However, it requires proper preparation and the use of specialized paint that can adhere well to the car's surface.
How to clean a Traxxas RC car?
To clean a Traxxas RC car, use a soft brush to remove any dirt or debris from the body and wheels, then wipe down with a damp cloth. Avoid getting water in the electronics and use compressed air to dry any hard-to-reach areas.